Allergen and Diet Information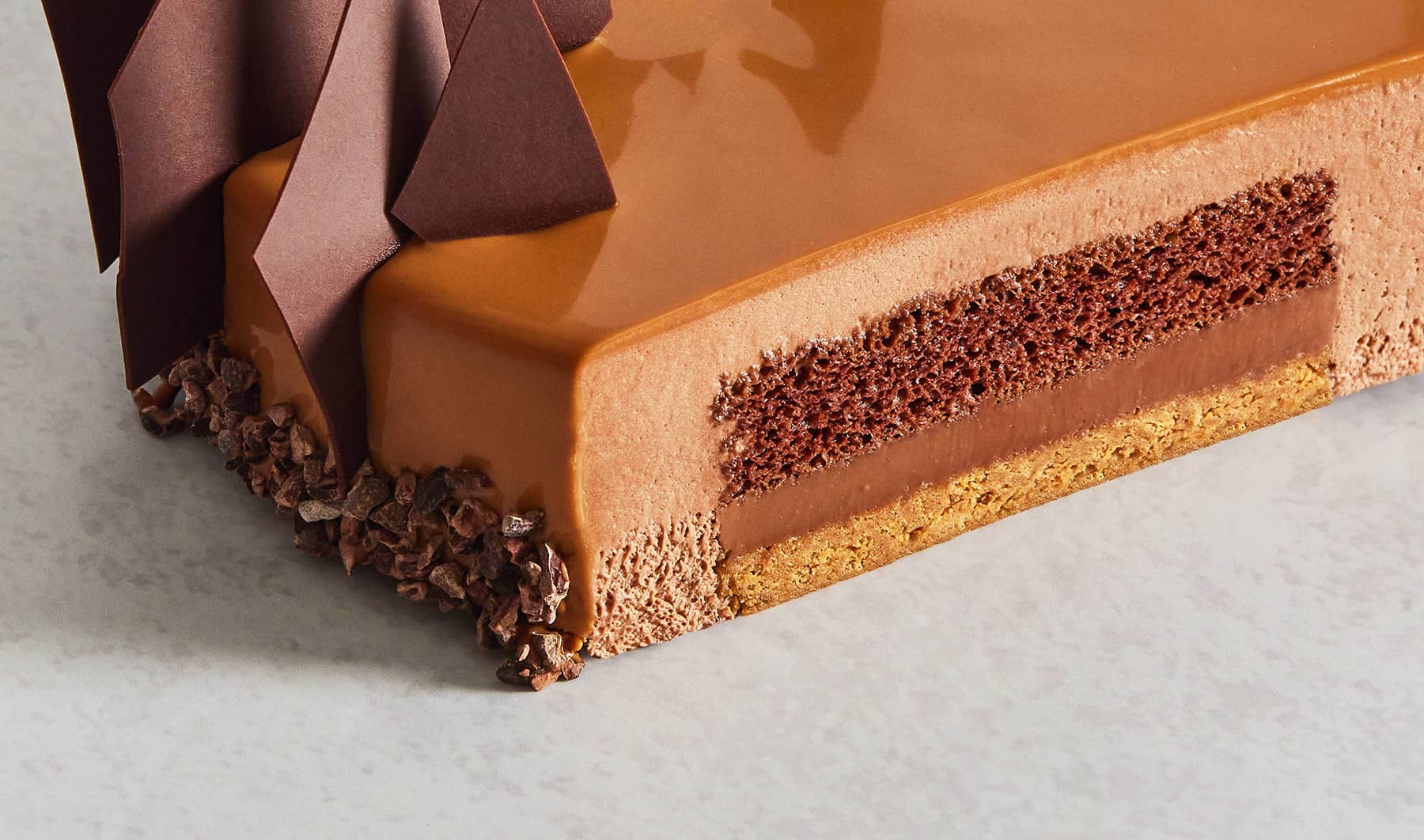 All our desserts feature these ingredients and attributes:


While we would love for every one to be able to enjoy (or at least get a taste) of our products, we understand that allergens may be a restriction to some. Please have a look at the list below to see if our cakes and tarts are safe for your consumption. 
| | |
| --- | --- |
| Allergen / Diet | Product |
| Gelatine Free | Strawberry Shortcake, Gateau Fromage, Mixed Nut Tart |
| Contain Bovine Gelatine | Valrhona Caraibe Hazelnut Praline, Raspberry Valrhona Jivara Mousse, Salted Caramel Saint-Honore |
| Contain Fish Gelatine | Kochi Yuzu Mango Tart, Citron Tart, Classic Tiramisu, Tropical, Uji Matcha Tart, Black Forest, Pistachio Raspberry, Vanilla Saint-Honoré |
| Nut Free | Strawberry Shortcake, Black Forest, Tiramisu, Vanilla Saint-Honoré (may contain traces) |
FAQ
Yes, all the eggs we use are either cooked or pasteurised to ensure safety and quality.
For those with specific dietary requirements or who are pregnant, please refer to the ingredients list under the product description page. This will help you determine if the ingredients align with your dietary needs.
While all our products contain dairy and egg, we do not use meat or lard. Always refer to the product description for detailed ingredient information.