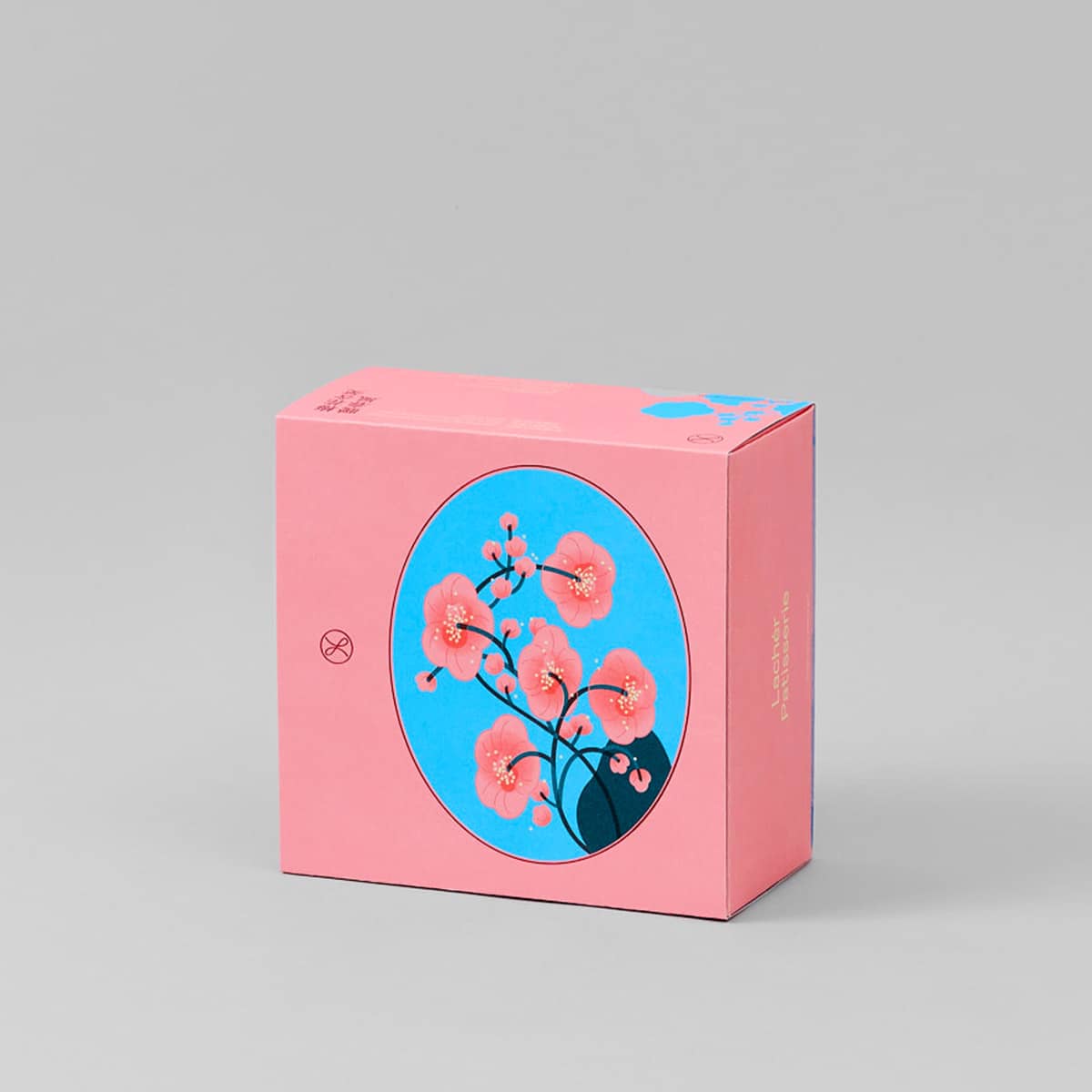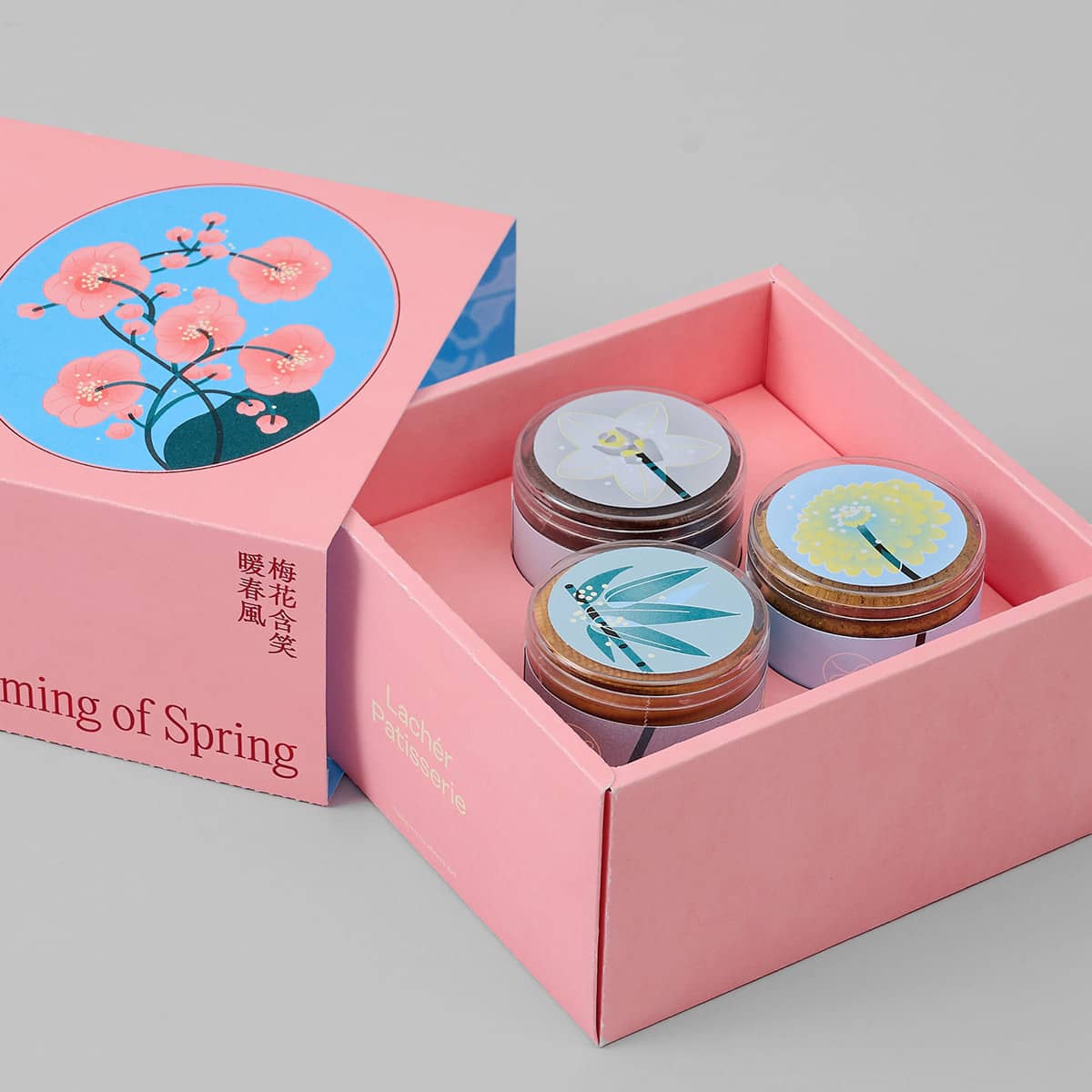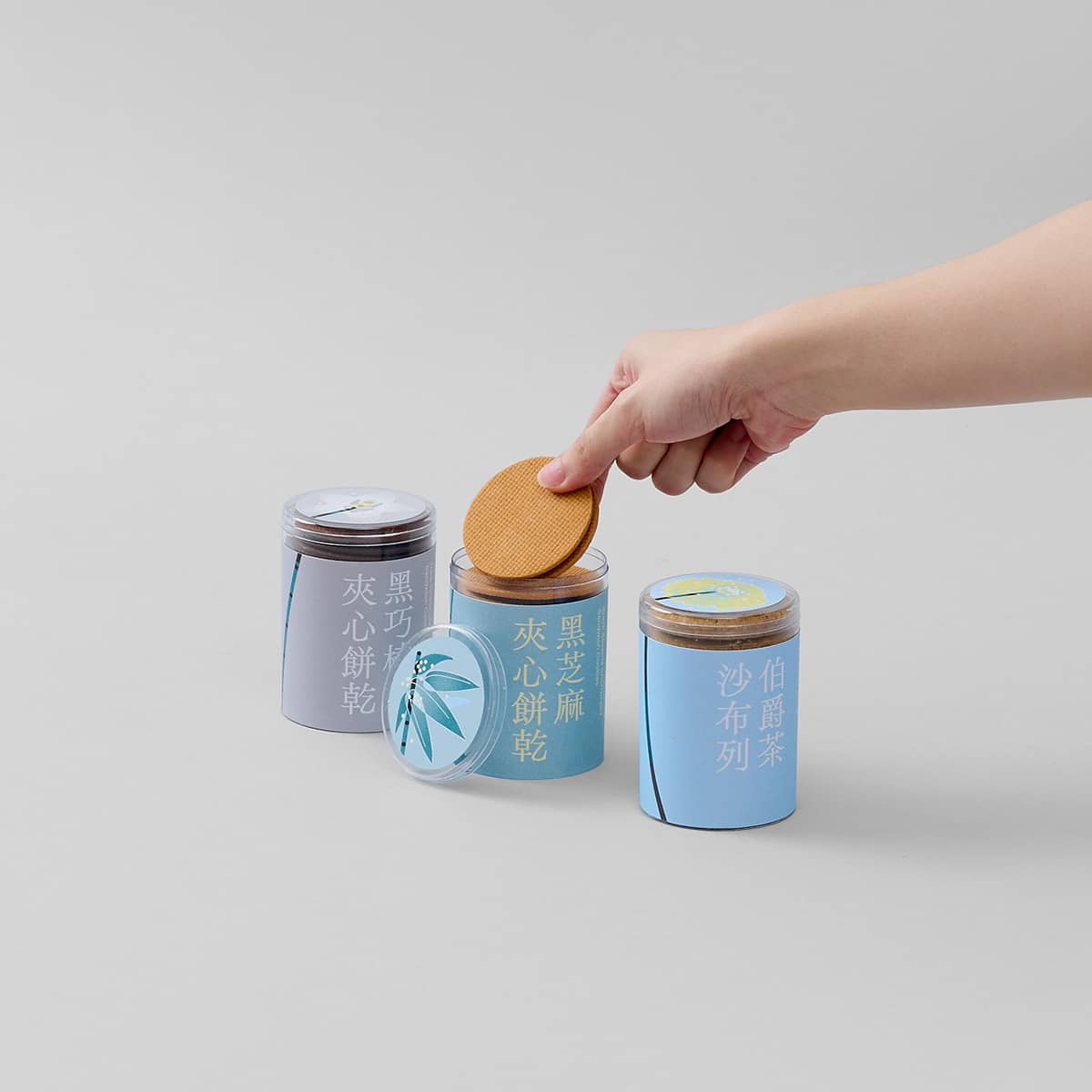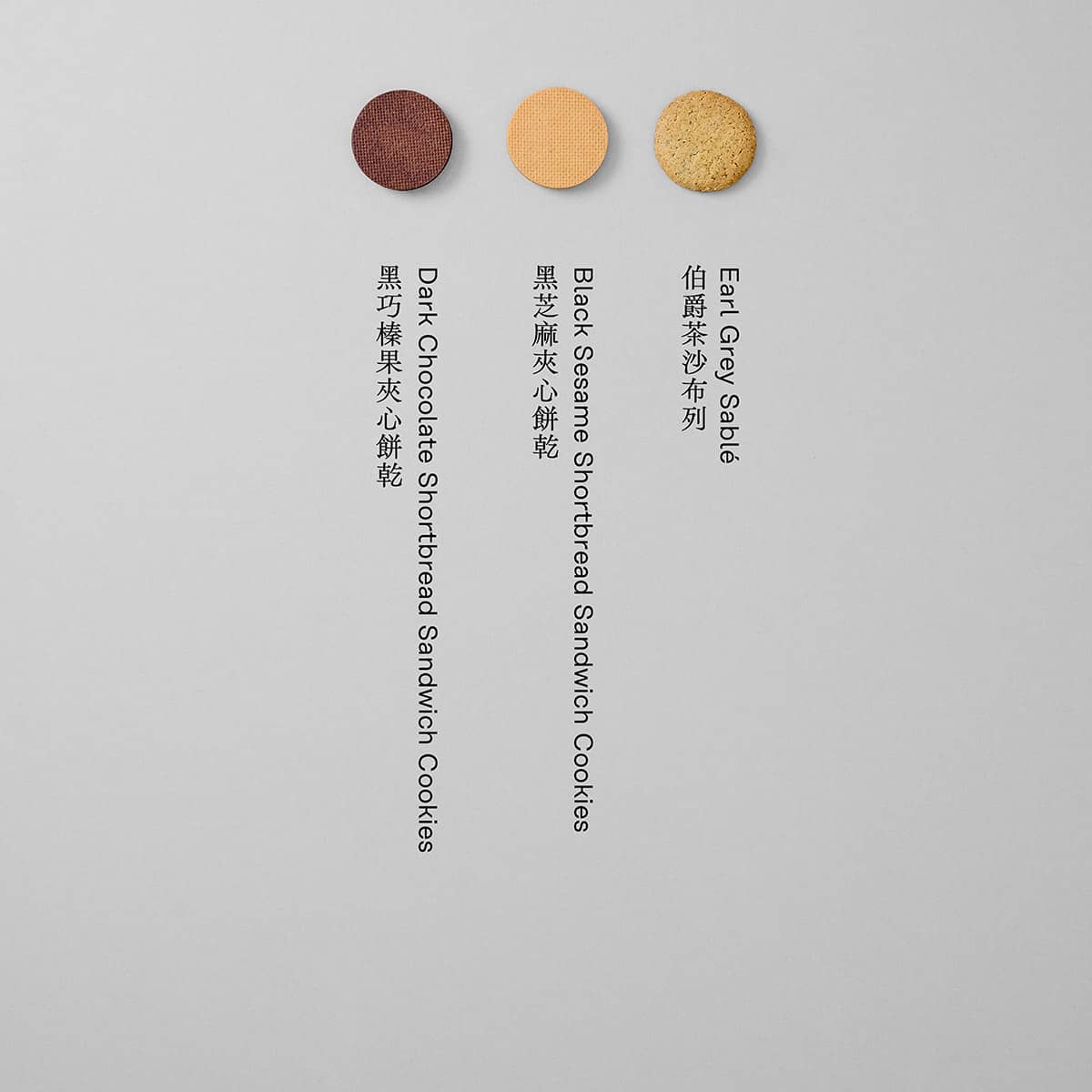 2023 Chinese New Year Cookies Set - Spring Blossoms (S)
Spring Blossoms
Inspired by traditional Chinese paintings, this 2023 Chinese New Year gift box embodies the four noble flowers in Chinese culture - Mei (Plum Blossoms), Lan (Orchids), Zhu (Bamboo), Ju (Chrysanthemum) - which respectively represent the 4 seasons of the year. With the spotlight on Mei - delicate flowers that exemplify strength and courage by blooming through harsh winters to embrace spring, this Chinese New Year gift set is a symbol of hope and vigour; It colours your new year with strength, faith, and peace.

This set includes:
Dark Chocolate Shortbread Sandwich Cookies x 1 Jar
Black Sesame Shortbread Sandwich Cookies x 1 Jar
Earl Grey Sablé x 1 Jar
Dark Chocolate Shortbread Sandwich Cookies 黑巧榛果夹心饼干
Back again upon countless requests! 54.5% Dark Belgian Chocolate with a toasty handmade hazelnut praline paste; This chocolate sandwich is rich and bittersweet, and oozes the deep roasted notes of dark chocolate and hazelnuts.


Black Sesame Shortbread Sandwich Cookies 黑芝麻夹心饼
Crunchy and creamy textures with a parade of buttery, nutty, sweet, and slightly bitter flavours; The black sesame seeds are fragrant and toasty. It pleasantly uplifts the sweet notes of the butter and milk chocolate.


Earl Grey Sablé 伯爵茶沙布列
Sand-like and 

crispy

 in texture with the flavourful earthy profiles of pistachios; The nuttiness of pistachios is made better by the friendly sweet and buttery flavours of the sable.

Sleeve turned poster
The sleeve of the gift set turns into a pastel poster that reflects the calmness and beauty of the flowers.