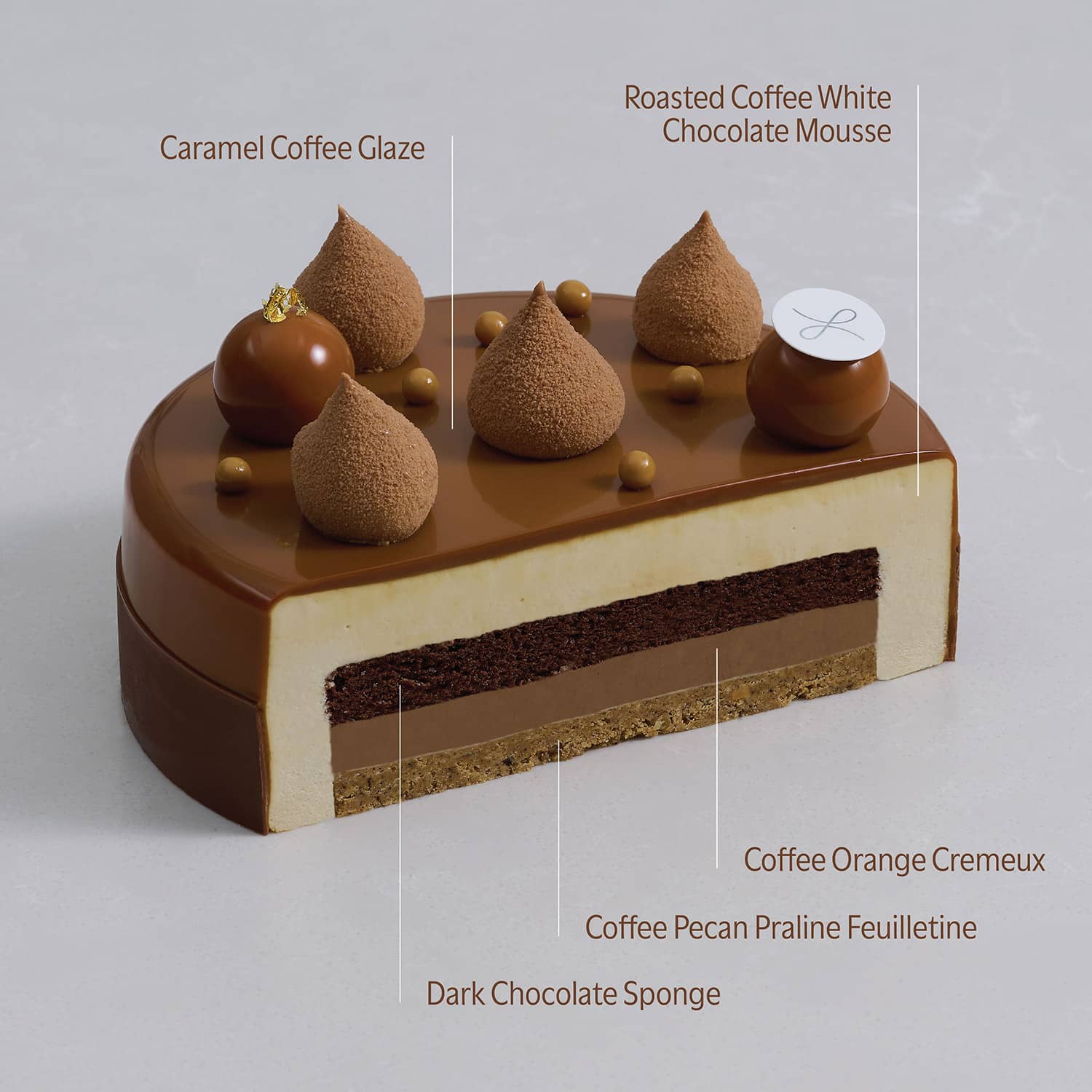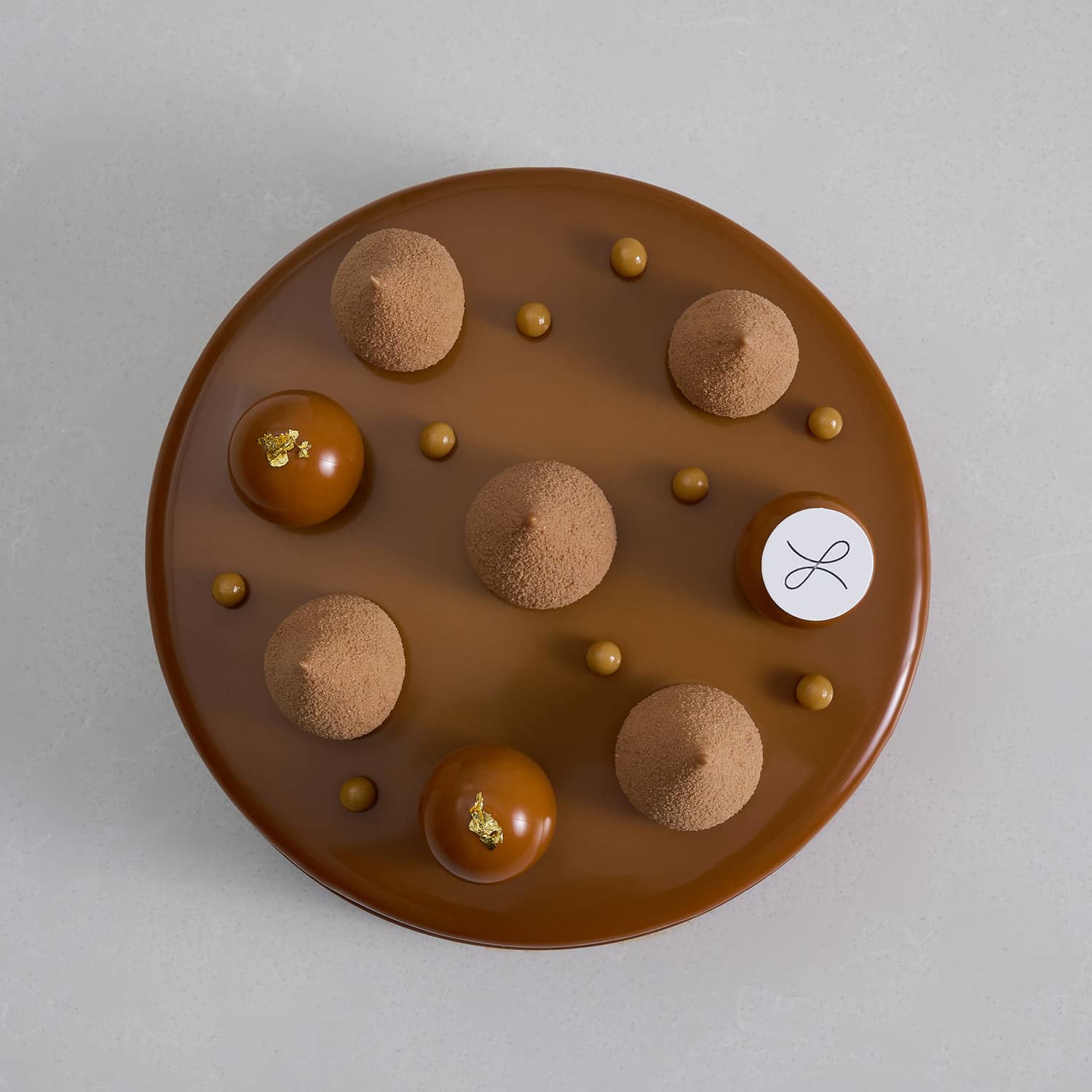 2023 Father's Day Edition - Mocha Orange
A sophisticated coffee cake with a zesty chocolatey touch.

Presenting the gentleman's cake, where roasted coffee beans, aromatic chocolate, and a refreshing backdrop of fragrant orange zest come together to form a gentle melody of bittersweet and fruity notes. Each bite is tender, with delicate coffee and chocolate nuances gracefully interwoven with subtle citrus undertones, all harmoniously complemented by a textured handmade pecan praline base. This refined creation exudes sophistication to celebrate our extraordinary father figures who truly deserve it.

The velvety white chocolate coffee mousse offers a cooling sensation on the palate and melts effortlessly. Infused overnight with roasted coffee beans, their deep, caramel-like aroma gracefully permeates the white chocolate, resulting in a delicate flavour interplay between the full-bodied coffee and the sweet tones of the white chocolate. The cremeux captivates with its caramelised undertones of Valrhona Jivara milk chocolate seamlessly infused with orange zest. Gradually emerging, it imparts refreshing waves of citrus notes that gently embrace the palate. To complete the composition, the crunchy coffee pecan praline feuilletine base adds nutty, caramelised accents, heightening the coffee notes with a range of toasted shades while delivering a satisfying textural contrast.

This Father's Day, let's give a big shout-out to all the incredible father figures who have made a lasting impact in our lives! Whether it's your rockstar dad, awesome grandparents, super cool siblings, fabulous mom, or even yourself rocking the dad role, each and every one of you is absolutely valued, and totally deserving of an epic dessert! Here's to fantastic dads all around! Happy Father's Day!