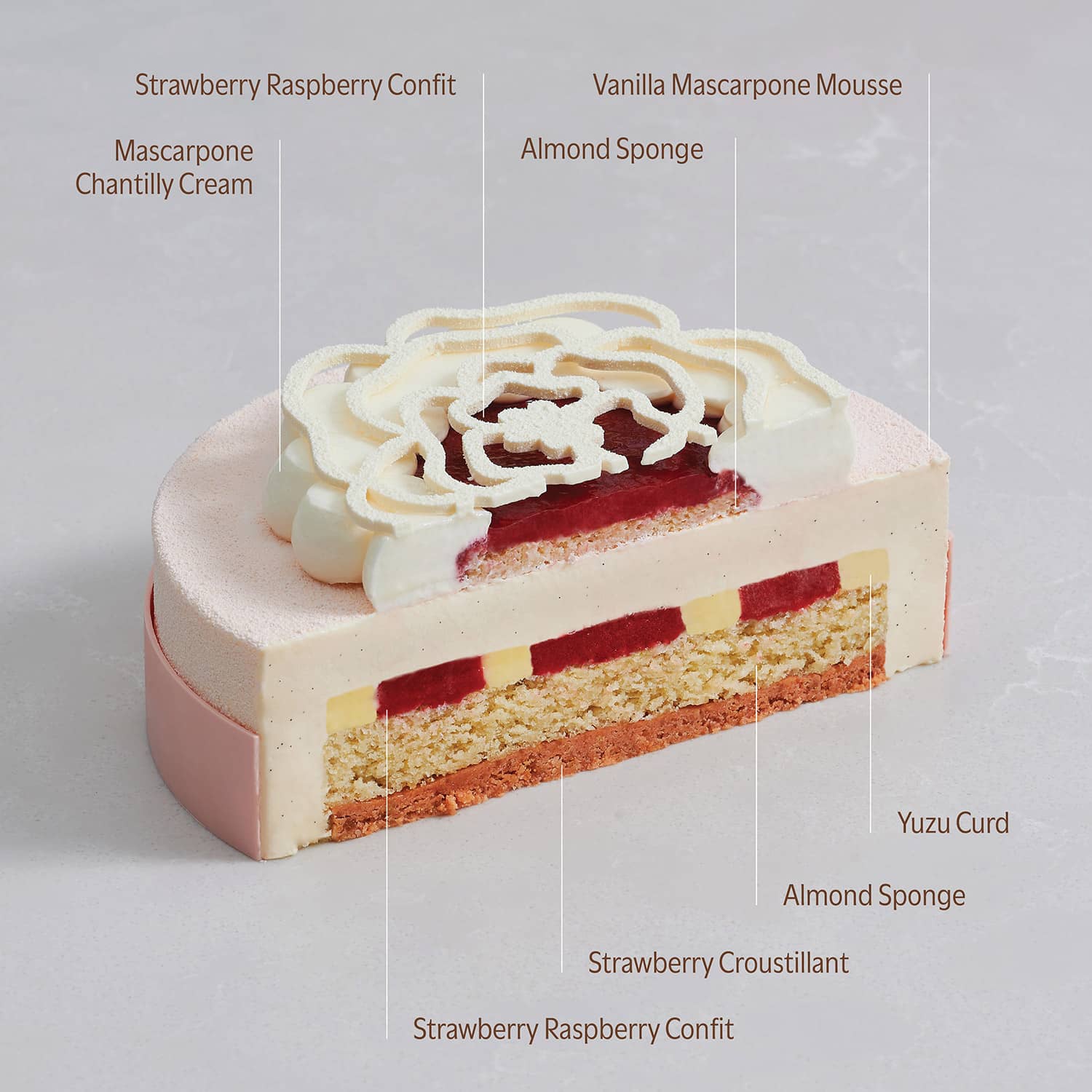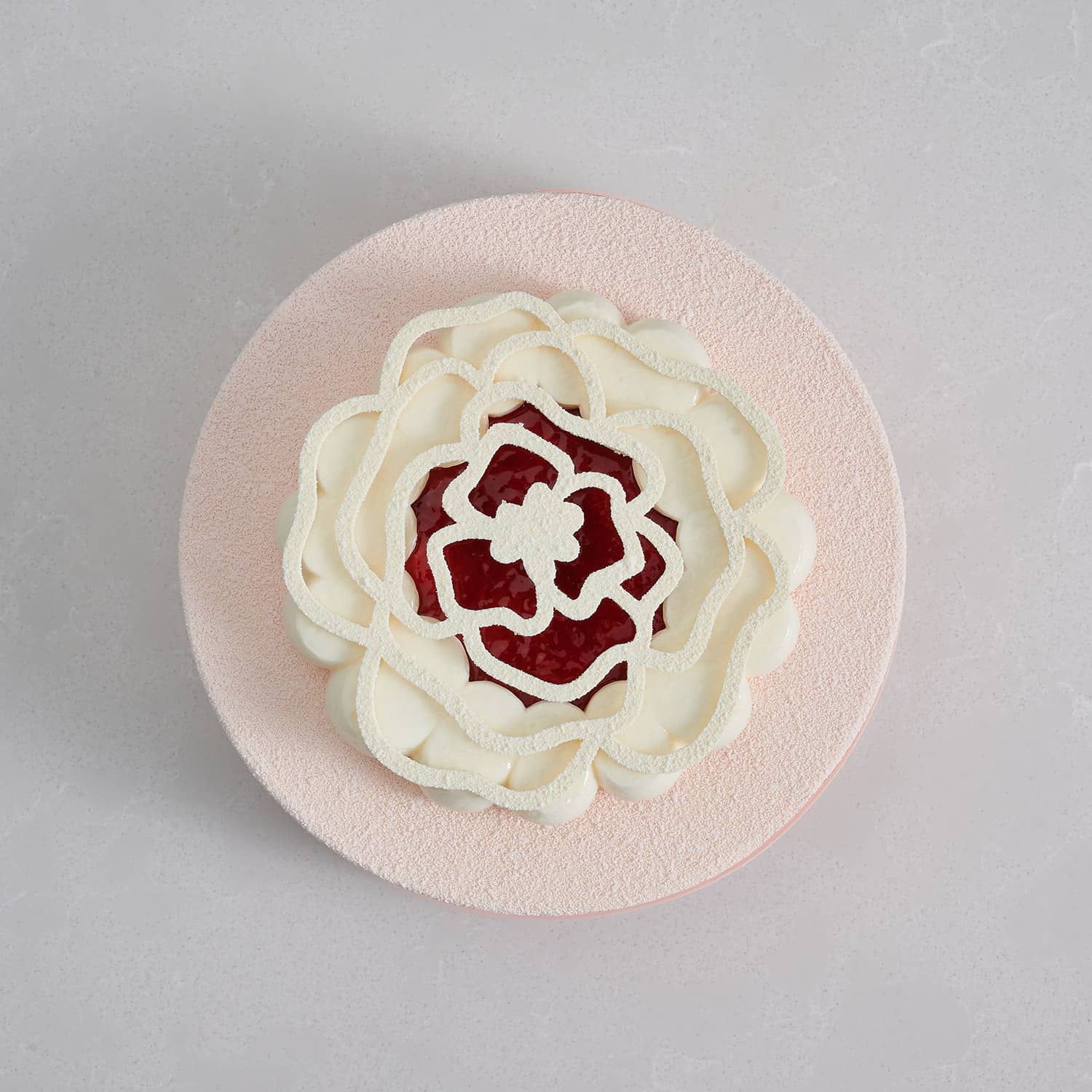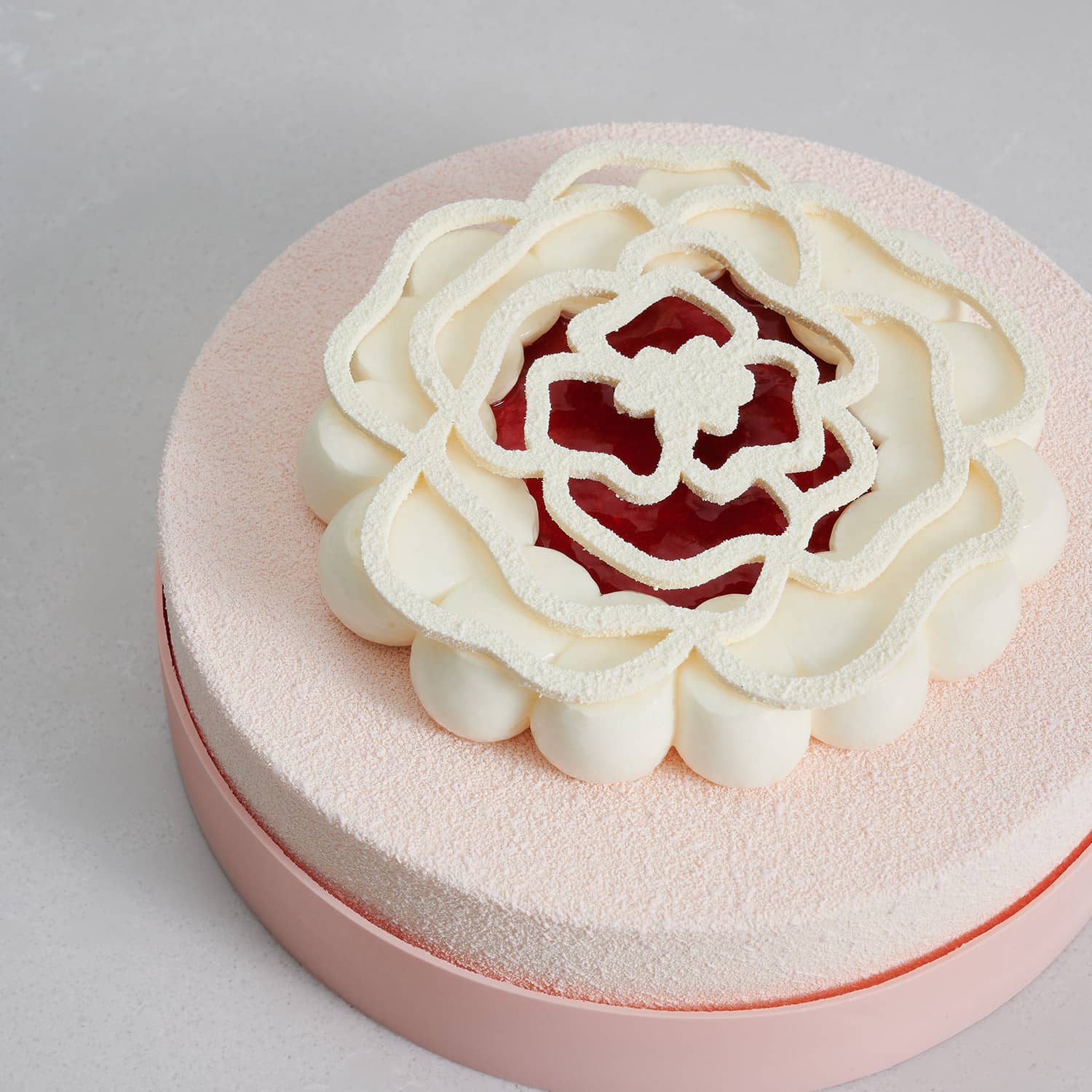 2023 Mother's Day Edition - Flower
Celebrate Mom's Love with a Cloud-Like Indulgence
This 2023 Mother's Day cake is an incredibly light and refreshing ensemble, serenely highlighting the rich and fruity tones of natural yuzu, strawberries, and raspberries that refreshes the palate along with an aromatic Madagascar vanilla mascarpone mousse. With a fruity fragrance, soothing flavours, and gentle textures, this cake is a celebration of the tender and nurturing qualities of all superhero moms!
On first bite, a fruity fragrant breeze cruises your palate, awakening your tastebuds with a pleasant tingle. The rich and creamy yuzu curd envelops your tongue and delivers a bright citrusy note that is both sweet and tart. Its zesty puffs delightfully intertwine with the slightly thick and chunky strawberry-raspberry confit to create a refreshing balance of fruity, tangy, and sweet flavours. Softening the subtle breaths of tang, the cloud-like vanilla mascarpone mousse generously infused with the delicate flavours of Madagascar Vanilla pods melts in the mouth and reveals a gentle floral sweetness. The sand-like, nutty-almondy base is beautifully elevated with the natural strawberry flavours from Valrhona's Strawberry Inspiration Chocolate, adding a fruity twist and a good crunch. For an overall delightful mouthfeel, the almond sponge adds a soft and tender textural complement while letting off subtle hints of nuttiness.
This cake is refreshing and cooling with soft flavours and delicate textures that fall easy in the palate - the ultimate indulgence for your Mom. Light as breeze, it's a great Mother's Day cake for mom to unwind and relax, all while feeling loved, appreciated, and pampered; And the sweet memories of this moment will stay with her long after the last crumbs are gone.