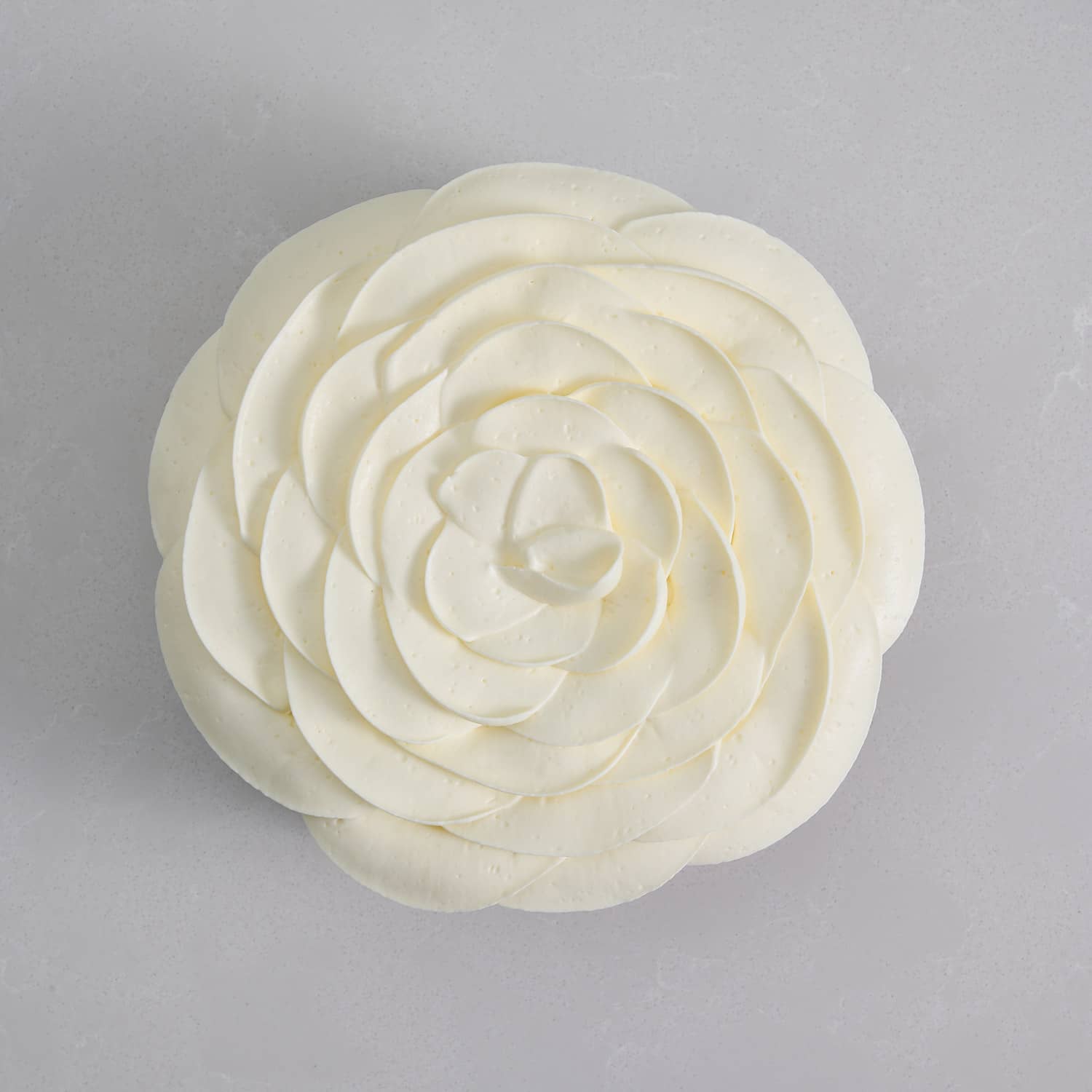 Classic Flavours. Elevated Taste.

Our rendition of the classic Black Forest cake features the luxurious Valrhona Guanaja dark chocolate, premium Amarena cherries, and silky Chantilly cream in equal measure for an elevated balance of sweet, sour, and bitter all in one bite. The dark chocolate is rich, the cherries are stimulating and intense, and the non-traditional mascarpone chantilly cream is sweet with a clean, refreshing finish. The blend of flavours is exploding and exhilarating, with each bite tempting you for a second.

As you bite into the cushiony cloud-like sponge, the lip-smacking cremeux blankets your tongue and charms your palate with the bitter, grilled, and floral notes of premium Valrhona Guanaja 70% dark chocolate. To complement the deep tones of the chocolate, this cake gets its pronounced and crisp cherry flavours from the soft Morello cherry confit, and juicy Amarena cherries that are generously stuffed in an extravagant layer of silky mascarpone chantilly cream. The three layers of Valrhona dark chocolate sponge delivers the iconic, fluffy texture that characterises a black forest cake, while the airy chantilly cream topping adds moisture, along with a soothing sensation.

Tradition meets innovation with this Black Forest cake. It preserves the classic spongy texture adored by many, while elevating its flavours to new heights - rich sophisticated chocolate, the finest cherries, and elite chantilly cream. It's a cake that pays tribute to the past while pushing the boundaries of what's possible.
Refrigeration (0-4°C): Keep refrigerated immediately upon receipt for at least 30 mins. Avoid freezing.
Serving Temp. (10°C - 12°C): Take the cake out from the fridge right before serving.
Best Consumed Within 2 Days: Maintain freshness for up to 4 days with proper refrigeration.
Cutting: Use a stainless steel knife for clean slices.
Consumption: Fork into every layer to savour the full experience.
By Car: Due to temperature sensitivity, we recommend transporting our cakes only by car.
Flat Surface: Ensure the cake is on a level surface at all times.
Short Journey (up to 1 hour): Keep AC on high; avoid sun exposure.
Longer Journey (over 1 hour): Use a cooler bag and ice packs to preserve cake freshness.
(Note: We do not provide cooler bags with orders, but our deliveries are made using cooler bags for optimal quality.)
FAQ
Dates that appear greyed out are no longer available because they have surpassed the cutoff time. For instance, cakes requiring a 1-day preorder by 2pm must be ordered at least one day prior, before the 2pm cutoff, to ensure we have sufficient time to prepare your cake to perfection.
We do not offer message writing on cakes. However, we provide a personalized message card service. Please enter your message in the designated box above when placing your order.